9 favorites under $30! Surprise! We have 9 of our best selling pieces available for $30 or less for a limited time! Starting top left, our Isabella Studs are a long time favorite from our permanent collection, they are .75" and make for the best statement stud! The bracelet version of our popular Full of Joy Necklace is the perfect addition to your bracelet stack. The brand new Salted Caramel and Mocha Hoops are a fun take on your classic tortoise shell hoop. We recently restocked the Tybee Island Bracelet Stack - I love the turquoise and pink together! The Isle of Palms Necklace is a great delicate gemstone layering piece. Did you...
---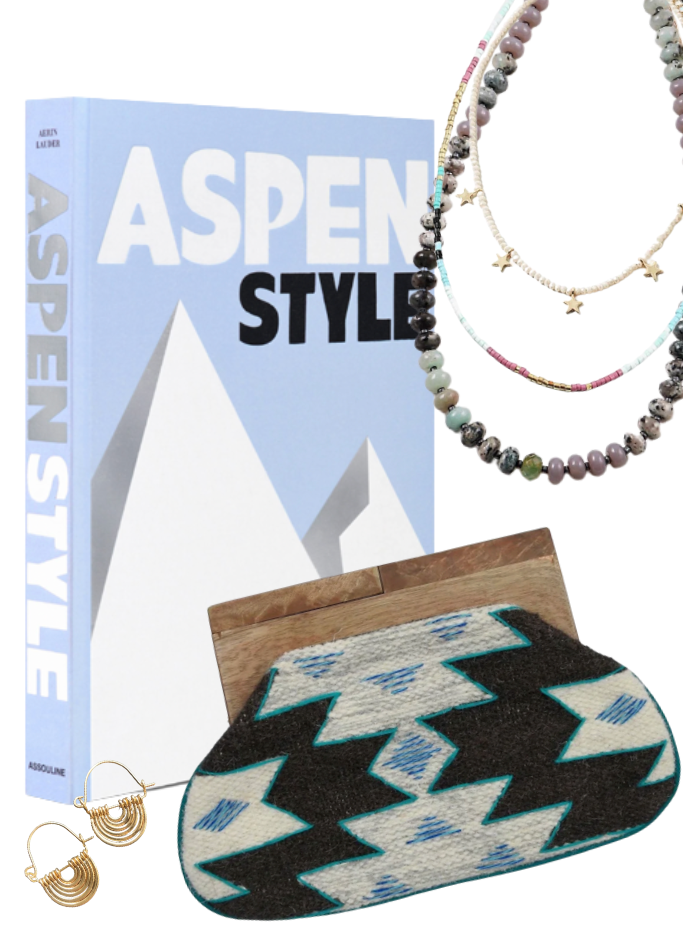 Hi Friends! I am on the flight heading back from Aspen, Colorado. I"m feeling mentally  refreshed (and physically a little tired) after two days of crisp, mountain air and non-stop Go-go-go! You know that's the way I like it...trying to get the most out of every minute! Like most of my travels, this was a super quick trip (not even 48 hours), and when you have a limited amount of time in one place, you fill it with as much as you can.  I met up with two mid my close friends, Carrie and Tina. Carrie and Tina live in...
---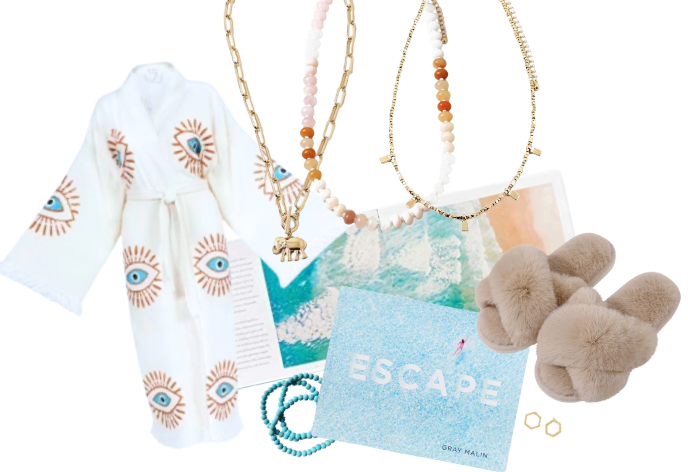 Hi Friends! Happy Thursday! Thank you so much to everyone who ordered the Evil Eye Turkish Towel Robe!! Isn't it so fun..I've always been drawn to Evil Eyes and the meaning behind them…offering protection and strength. I can't wait for it to show up in your mailboxes. The texture is incredible, and artistry is just so stunning. Because all of these robes are handblock stamped, each one is totally unique and so much work goes into each piece. They are all made with organic fabrics and natural vegetable dyes. That said, if you missed out on the initial batch, and would like one of your own,...
---
 New pieces and restocks!  Since it was the first day of school for my girls I wanted to launch a piece we have been working on for a long time. Our Lucky Elephant Toggle Necklace - it's one link longer than the Heart Toggle and Golden Hour Necklaces. It's one of our most popular designs! The trunk up symbolizes good luck, wisdom and protection. Perfect for the start of a new school year! For any of our Carolina fans, the Caroline Girl Bracelets and Carolina Blue Earrings are back! The Aspen Brunch Necklace was a total hit so we knew we had to act fast and bring you the Aspen...
---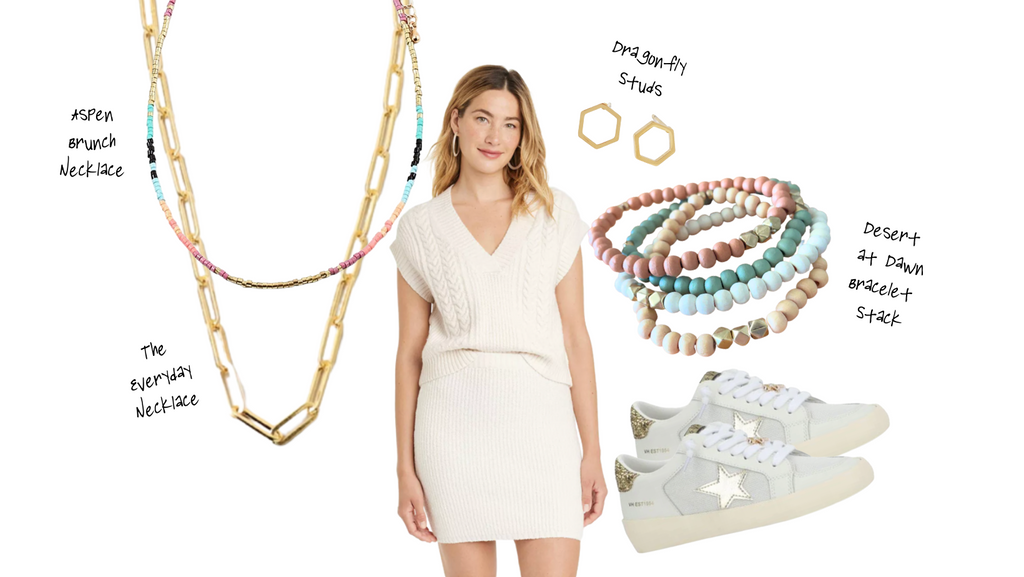 Hi Friends! Happy Friday! While I was in Williamsburg with my mom last week we ordered a few new loungewear sets for her to wear. I shared some of the links over on instagram stories yesterday and while I was scrolling though the Target app, I stumbled upon the most perfect sweater vest/skirt combo for Fall!! It comes in a beautiful cream color, as well as an olive green, and I wanted to share this find with you before it sells out!! Even though this set is going to be great in the Fall... it's still pretty hot so I paired this outfit with some sneakers,...