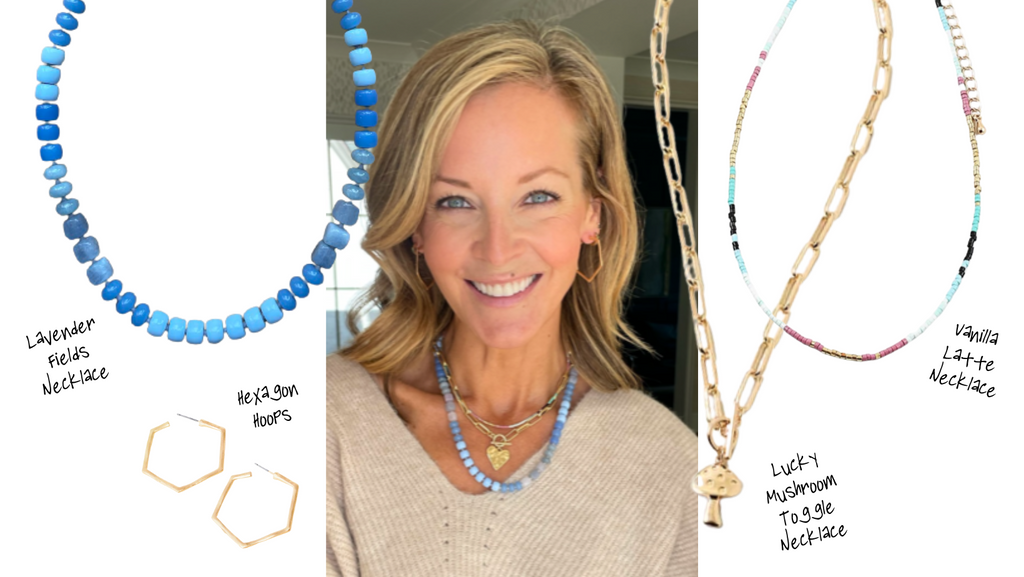 Hi Friends! Hope your week is off to a great start!I get a lot of questions in regards to layering, so I thought it'd be fun to do a quick recap of Brooke's most recent try-on. I know it helps to actually see how pieces look next to eachother, so I hope this gives you some inspiration, and new ideas!! Starting with the Green Heart Necklace! We have a few variations of this piece, but I just love the added pop of color when layered with the San Francisco Necklace. As you can see we also paired it with the Maui Sunset Necklace, which...
---
Our new pop-up necklace is here! Every three or four days we switch up our pop up promotion on the website and love to offer a fun piece to add to your cart when you check out! P.S. unfortunately at this time the pop up promotions cannot be combined with other promo codes... but we are working on it!  I'm so excited about this new gemstone necklace!! Remember a few weeks ago when we did a poll and I asked you if we should carry this frosted icequartz stone & you said YES!!!! Well... I wasn't going to release it till...
---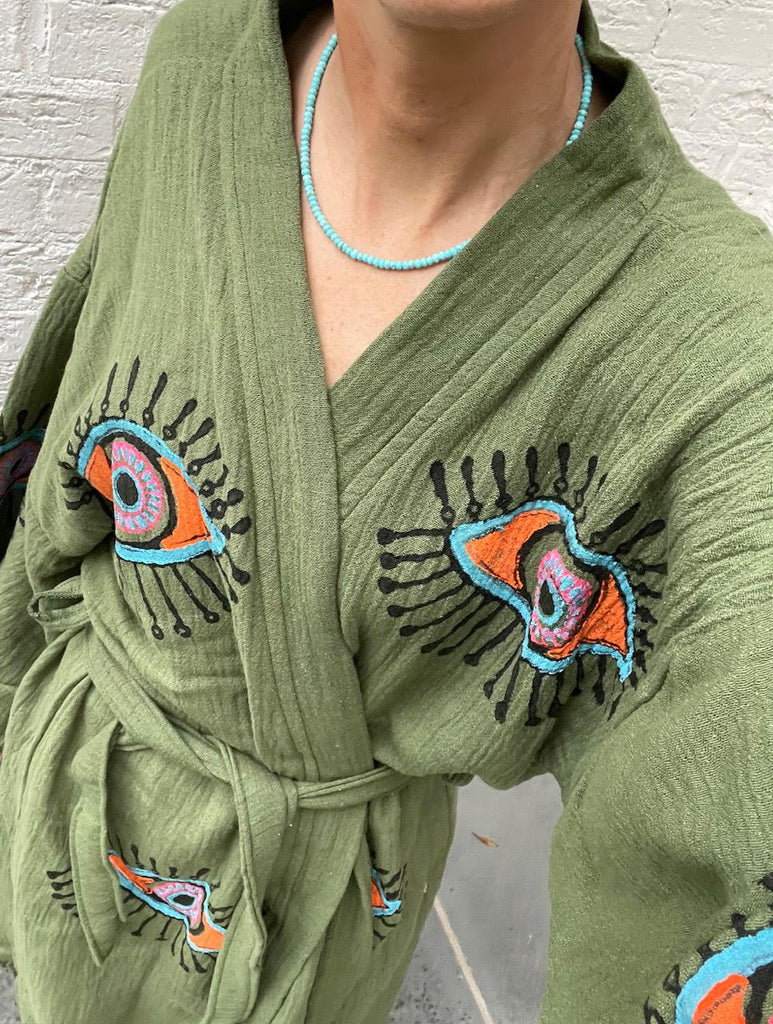 Friends!! Two days ago, the most recent batch of Evil Eye Robes arrived from Istanbul, and this time, we have them in a new color!! This is one of my top three favorite colors ever! This sage/olive/avocado color is so flattering on everyone and I'm so excited to finally be able to share these robes with you!! The Evil Eye symbolizes protection and luck, and is a symbol we've carried throughout our jewelry for the past decade. Each robe is hand-block printed in Turkey which means that every single robe is completely unique and special to you!! It also means that production takes a little bit longer, but...
---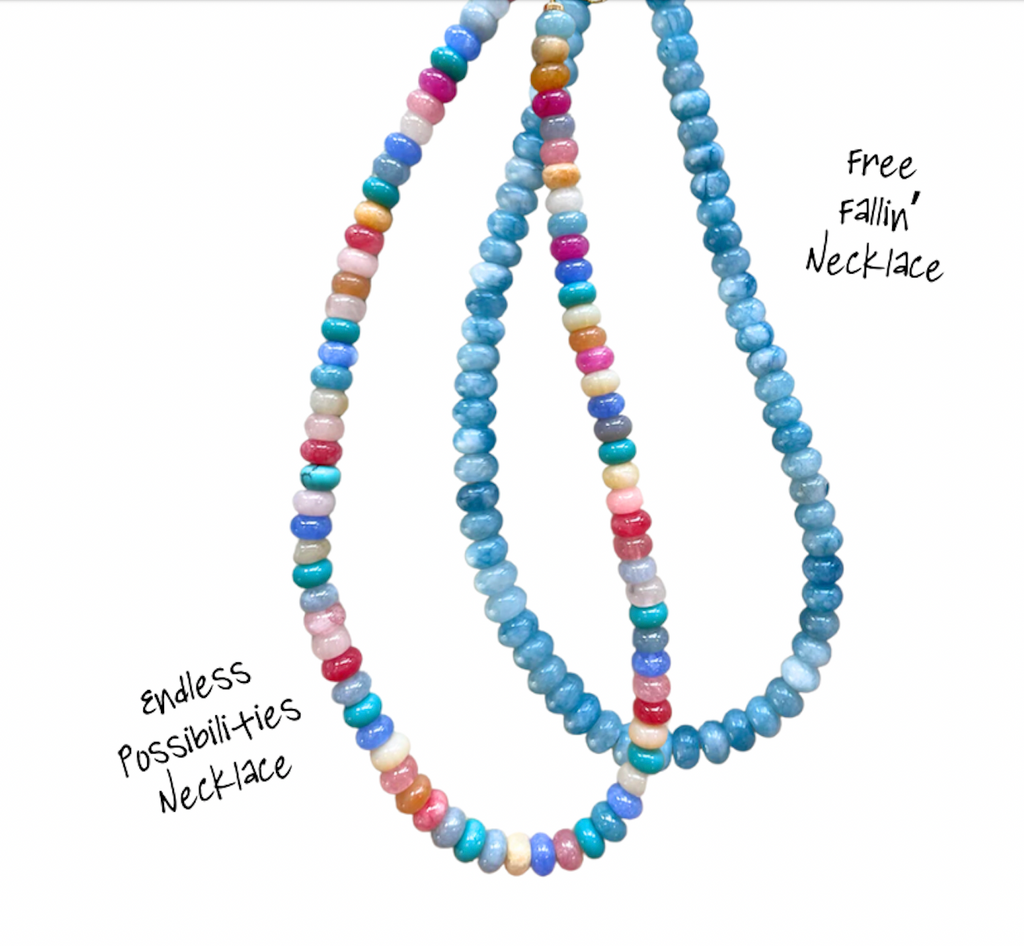 Hi Friends! Happy Friday!I shared like ten different things on stories Wednesday, so I wanted to consolidate everything into one blog post. Don't you wish instagram stories lasted more than 24 hours?? I know I do!! In the morning, I tuned in to stories from The Room, our super cute storefront at 1218 East Blvd that I share with two fabulous ladies, Noelle (@noellemunozjewelry) and Kristin (@kristin_hayes_jewelry). Noelle will be at the store today and tomorrow from 11-2, so if you're in the area, feel free to stop by!! And if you guys followed along on stories the other day ... you probably saw that I have a...
---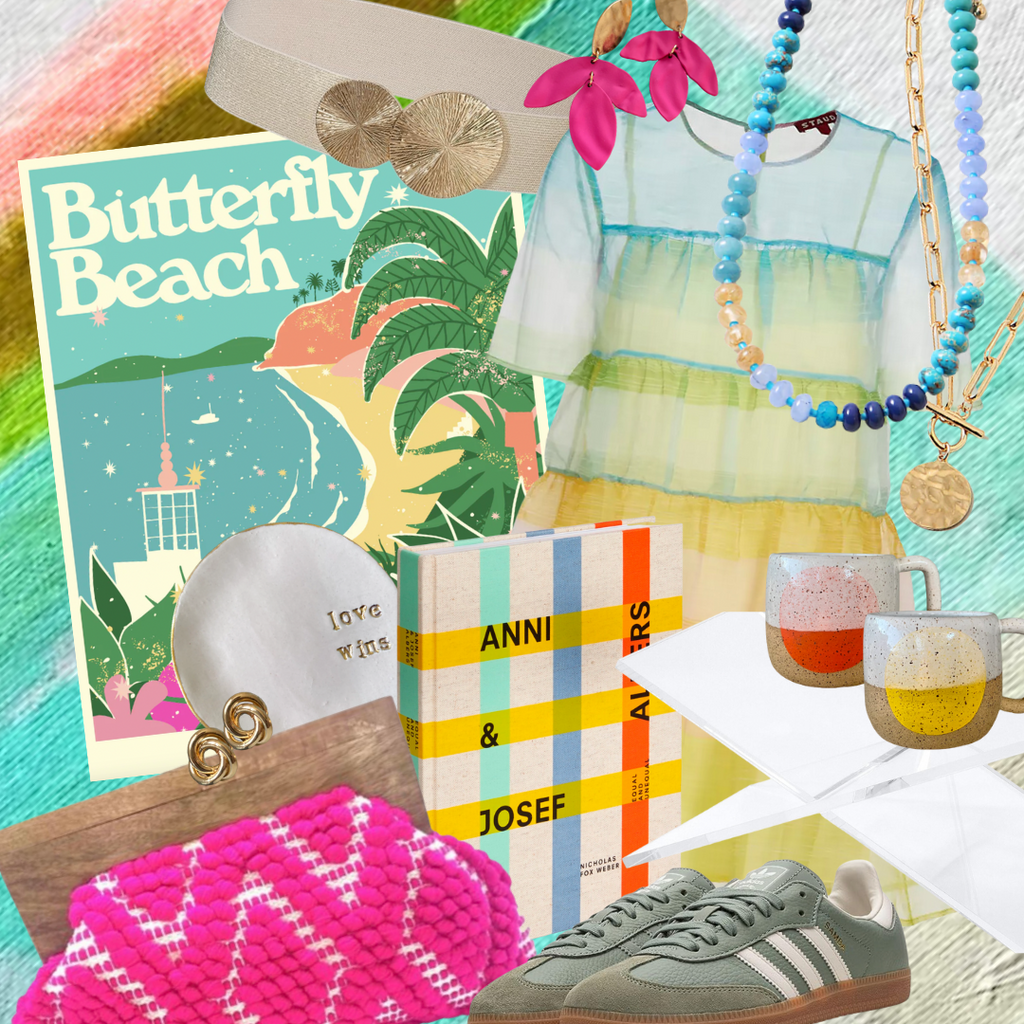 Hi Friends! As this weekend comes to a close, I wanted to share a few items that I've been loving lately!! Starting off with this super cool dress!! If you tuned into stories this past weekend, you saw that Bryan and I were in Charleston this past weekend for a wedding. Charleston is one of my favorite places to visit and I always discover something new when we are there. We left Thursday afternoon, the wedding was on Friday, and then we drove back to Charlotte first thing Saturday morning to make it in time for the kiddos soccer games. I realized that we hadn't been to a...