Our new pop-up promotion is here!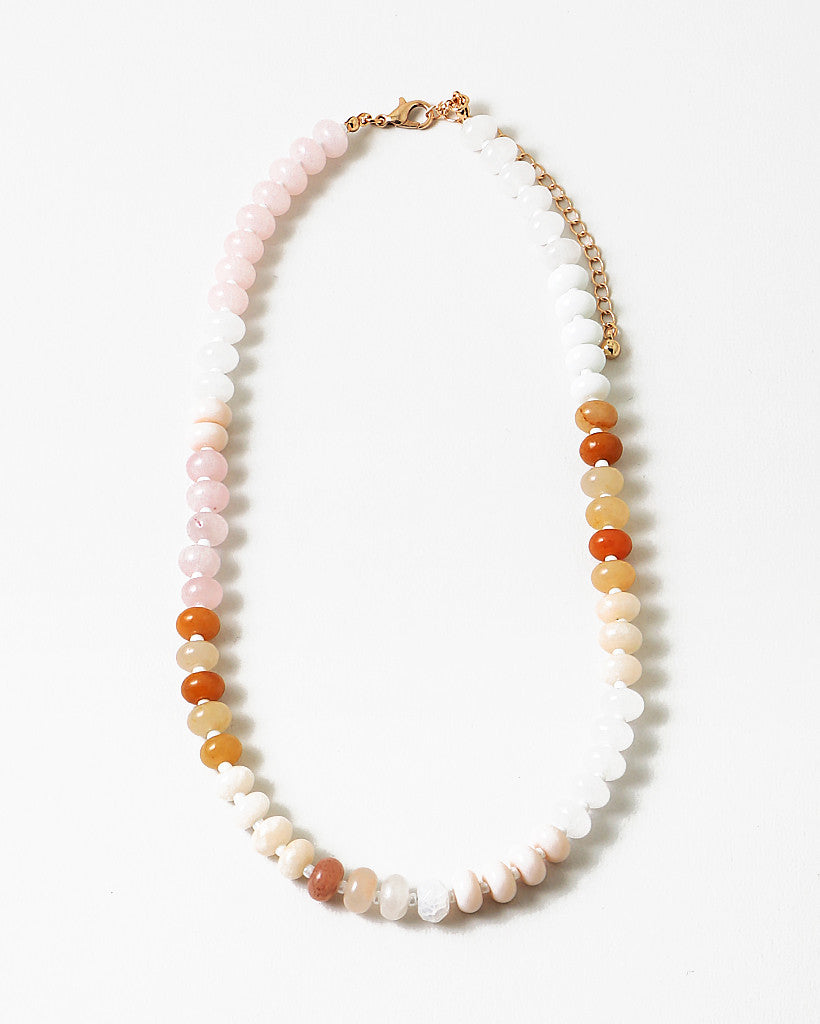 Purchase any piece and receive our Autumn Chai Gemstone Necklace for $24 (originally $98)!!! This necklace reminds us of Park City in the Autumn....beautiful views, snow on the tips of the mountains, hiking, fresh air, gorgeous sunsets, and a fresh perspective. 
Looking for a new way to treat your employees? 
Let us bring Erin McDermott Jewelry to your office or team! The holiday season is just around the corner, and we're excited to introduce an exclusive offering that will make this year's gift-giving truly one of a kind! Introducing our Holiday Concierge Jewelry Service!
In the past, we've always loved putting together holiday corporate gifts but found that most people love to choose something on their own! Last year we shook it up a little bit by setting up a  "store" in an office and having the employees come try-on jewelry and shop.  Imagine bringing the joy of jewelry shopping right to your office. It's the perfect way to surprise your employees and colleagues this holiday season! Email us to learn more and get started! 
Erin's picks of the week
Our new Tutto Passa (this too shall pass) Gemstone Necklace is here! I love this Italian phrase reminding us that everything passes. If you are going through a challenging time in your life right now.. remember this too shall pass! 
I've been loving playing around with different layers with the new Nourish your Soul Necklace! As we talked about in one of our latest blog posts with Brooke... we love to pick a center piece and layer something daintier on top and longer on the bottom. The Tiny Beaded Rectangle Necklace or Dream Big Necklace, or Yosemite and Golden Hour are great examples of this "formula."
I also love to mix and match it with our gemstone necklaces like the Fresh Powder, our new Blue Lagoon Necklace or Strolling Through Provence necklace! If you're loving the pearl look, we also just restocked our Gold Dipped Freshwater Pearl Necklace and Freshwater Pearl Bracelet too - this would look awesome paired with our new Brooklyn Bridge Bracelet!
If you haven't seen our latest clutches, the newest additions are too good! Click here to read more about all of our clutches!
Remember the Poppy Necklace?! We were able to get a limited number of pieces in stock, but when they are sold out, they're gone for good! It's just the coolest statement necklace. Plus we were able to restock a few oldies but goodies that you all have loved liked the Colorful Bamboo Earrings, It's all a Dream Flower Studs, Paris Cafe Necklace and a new color way of the Amalfi Coast Earrings, called the Art Gala Hoops. 
We have the Love You to the Moon and Back Necklace ready for you! I've always loved the moon and night sky... looking up and seeing that everything is possible in the universe and have always said this sweet phase to my kiddos! This is white opal enamel and gold plating, it looks so awesome paired with all of our gemstone necklaces like the Frosted Ice Gemstone Necklace, Tiny Treasures Necklace, Mountain Morning Necklace, Good for the Soul Necklace, Full of Hope Necklace, and Tiny Bits Turquoise Necklace. 
Cup of Jo
I've been following @cupofjo for almost a decade and I always love the insight and perspective she shares. Sending love to all my sweet friends who are auntys-love you so much & couldn't do it without you! 
And I love these two she posted recently too!